Seven Things Not To Wear On A University Campus.
Some university lecturers have reported indiscriminate and "controversial" dressing on campus buy students and research has shown that those who pay more attention to flamboyancy as students in tertiary institutions, really don't do well in their studies. Some students are consistently in "festive mood" especially in humanities and social sciences. Well this is not new as history has it that in the 1960s American and European university student ts and lecturers in humanities and social sciences initiated unorthodox modes of dressing as form of a political protest.
Psychologist Akinwale Banjo argues that by the end of colonial rule and apartheid, rebellious modes of dressing have become established as the norm in humanities and social sciences.
I really can't tell you what to and what not to wear because dress code is subjective. Its either you are trying to stand out, blend in or strike out.
In Africa, Nigeria to be precise, some missionary schools have dress code as well as some departments such as banking, accounting, law amongst others, it makes it quite easier. Usually, the first week is always a fashion show as some freshers go viral with unusual fashion statement like celebs and that's pretty much one of the ways how they are easily singled out from others who are used to the weather and have learnt a few things too. To be on the safe side, here are the things not to wear on the University campus:
#1. Super-Miniskirts:
When it comes to wearing it on the university campus, you really need a rethink. As you already know, miniskirts makes a super sexy fashion statement, rather than wearing it on the campus, its better to save it for a date night with your BF.
#2. Sky-high heels:
You already know we do a lot of running in school, and of course, like we always say comfort is key – you need to wear a shoe that you can easily jump, run from offices, departments to lecture halls. Except you're a theater arts student onstage for a drama, heels will not only get people laughing even if you're a PhD or masters student, but it would render you uncomfortable. When I say heels, these includes high wedges, pencil heels and those that makes the "coi-coi" sound, that can garner you all the attention. Rather than strutting the university campus in heels, it would make a polished pair on your graduation day.
#3. Leggings:
We know girls love the comfy feel of leggings but at the same time, where you wear it to matters a lot. Considering the revealing nature of leggings and the crowdy school environment, leggings should never be your on-campus go-to pants. If you must wear it, ensure to team it with a shirt or a top that can cover your behind.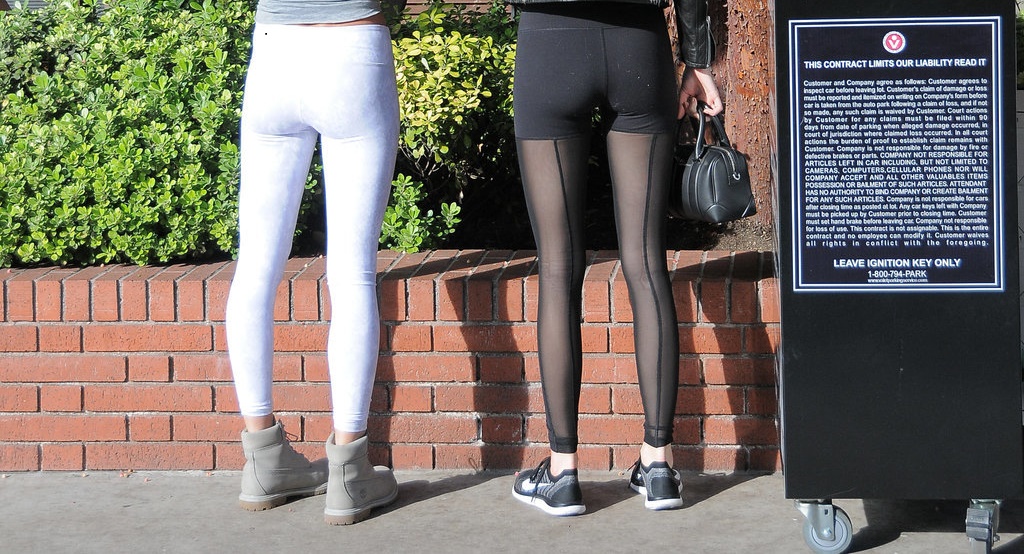 #4. Visible Bra Straps:
In some universities where there's war against indecent dressing, you might not make it through the gate with this but in case you have your ways, well, you should seriously consider wearing a strapless bra because no single student and lecturers alike really wants to see your bra strap. Please let your bra straps remain a mystery as they are supposed to be.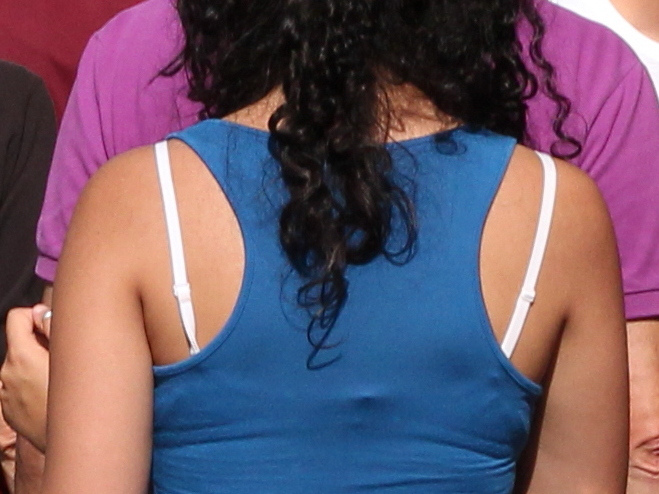 #5. Flip-flops With Socks:
I see this all the time but it's a major school fashion blunder. Put on some shoes if you must put on socks it makes you look smart and feel smart as well. Slippers and socks just make you feel fatigued you even drag your feet while walking. Please don't give me that excuse that its cold, the shoes and socks does better at insulation than slippers.
#6. Pants Sagging:
Sagging your pants can be a fun fashion choice, but as the old adage says 'you are addressed the way you dress.' Pants sagging is not only trashy or shows the level of irresponsibility in your personality, it's one of the major fashion failures.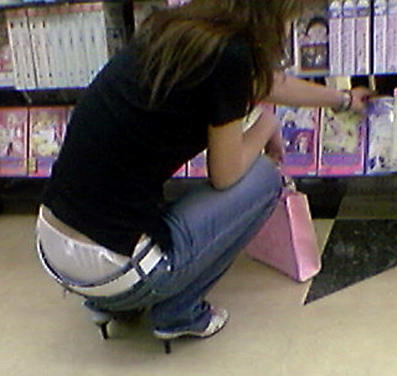 Short "flying" Skirt: As the name implies flying because it flies when the wind blows. A short "flying" skirt would only leave you naked when it's windy.
google